Robin Trower Recruits Sari Schorr For 'Joyful Sky' Album
For six decades, Robin Trower's career has been an act of quiet rebellion. Rewind the reels of the British guitarist's backstory and you'll find an artist who has always rolled the dice rather than take the path of least resistance. In the early-'70s, Trower announced his fearless streak by leaving the security of Procol Harum for a gold-selling solo career whose ever-present Bridge Of Sighs – album filled the stadiums of North America. Since then, he's flowed from his own projects to collaborations with everyone from Jack Bruce to the United State Of Mind supergroup alongside Maxi Priest and Livingstone Brown.
Fast-forward to 2023 and Trower's new studio album, Joyful Sky, represents vindication for his latest flash of artistic instinct. Always receptive to singers who can elevate his emotive guitar touch, the 78-year-old heard a quality in the smoky power of the acclaimed New Yorker Sari Schorr that made him want to tear down and rebuild his songcraft around her.

"I've worked with some great vocalists over the years but Sari is dynamite, just an absolute knockout," reflects Trower. "This album really pushed me, made me write in different keys and arrange songs for her voice. I went more down the R&B route this time, because I knew she'd be great with that flavour. But the blues still underpins everything I do – and there's definitely elements from my '70s stuff in this new album."
Anyone who has taken even a passing interest in the timeline of blues-rock will hardly need reminding of those seminal days. Born in 1945 in South London and raised in Essex, Trower found himself perfectly placed for the British blues boom of the mid-'60s, but was always more in thrall to the Deep South giants like B.B. King and Albert King. Similarly blessed with the ability to make one note tell a whole story, Trower graduated from early group The Paramounts to Procol Harum in 1967, recording five albums with the prog institution before realising: "I had more ideas than they had room for".
Featuring vocals and bass from the late James Dewar, along with a title borrowed from a racehorse whose name caught Trower's eye in the newspaper, Bridge Of Sighs was an irresistible collision of fiery blues and the beautifully languorous fretwork of cuts like In This Place, earning the guitarist a US#7 and the fanbase that would follow him onward through every left turn.
While his own hot streak never ended, a half-century later, Trower has a theory on why so many of his fellow Sixties survivors resort to recycling the hits ("I think the problem is that some people run out of ideas – and thank God, I haven't"). As such, while the title of last year's No More Worlds To Conquer album could be interpreted as a coded farewell, Trower assures fans he has inspiration to burn and no intention of winding down. "If anything, recording new music is even more gratifying now. I love to play the guitar. I love to write songs. That's what keeps me bouncing. I've got all these songs, so I want to get them in the can and ready to go in case my health fails."
As the guitarist reminds us, it was the standout track from No More Worlds To Conquer that provided the segue into Joyful Sky. "The album with Sari started when Alan Robinson of Manhaton Records – who manages both of us – asked if I'd write something for her. The first thing I said to him was that I'd love to hear her sing I Will Always Be Your Shelter. It's a really special song to me. I had to completely rearrange it for her. But I knew she'd be wonderful on that song and it all grew from there."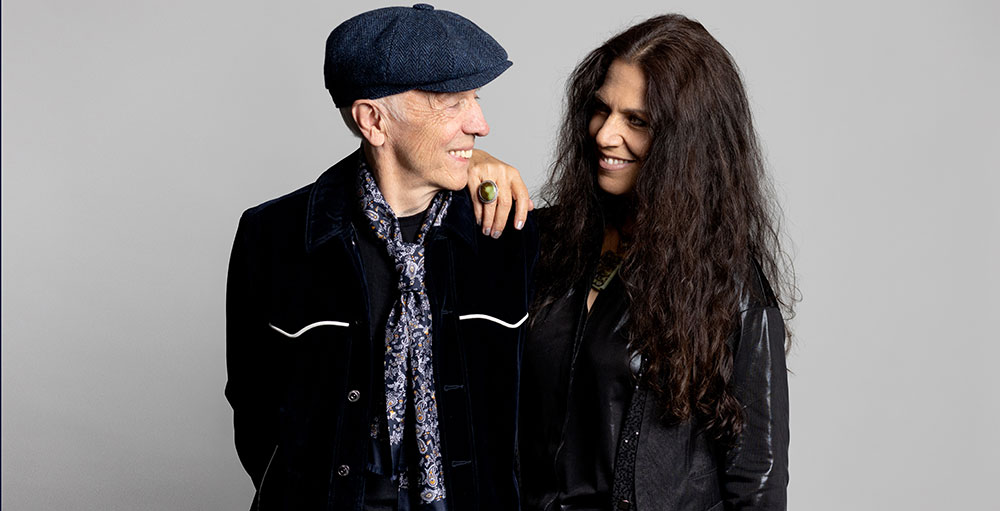 Meanwhile, across the Atlantic, on her stamping ground of Brooklyn, Schorr still remembers the thrill of taking Robinson's call. "He told me to think about it, but before he was even finished with the sentence, I'd already committed to the project," reflects the charismatic belter whose 2018 album Never Say Never was praised for a "husk and muscle voice that demands a little elbow-room in the blues scene" (Classic Rock).
"I was already a fan of Robin, absolutely," Schorr continues. "You don't want to use the word 'genius' casually, but I believe he is a genius. The way he feels and hears music is so acute, it's like he has superhuman powers. I had so much faith in his vision. You just grab on and hold tight."
The pair traded demos back and forth online, but in early 2023, Schorr beat a path to Studio 91 in Newbury, where Trower has tracked his solo albums for over a decade. And while the New Yorker admits to early nerves in the presence of this architect of British blues, she fell quickly into the groove with material that felt tailor-made. "I became a songwriter because I didn't like singing other's people's songs. The songs that Robin wrote, they were me. It's what I would have said, they felt so natural to me. Not having the pressure to write allowed me to just be a storyteller, and it was so freeing. I sang every song on that record with a smile."
Long-time Trower fans know the guitarist's creative switch is always on, and his material forever building until a new album briefly clears the decks. The track listing on Joyful Sky, he reflects, is a mix of pre-existing songs rearranged for Schorr and numbers written from scratch. "Usually, when I'm writing, it starts with the guitar part. Then that becomes sacrosanct and the vocal has to work around it. But this is a different kettle of fish. I had to work the guitar up to the point where it suited Sari. So it was an interesting project."
The greatest moments in Trower's discography have become required listening for any student of rock 'n' roll. Don't bet against the highlights of Joyful Sky joining the canon. "Burn is about someone who's trying to calm down their partner," he says of the smouldering opener, which sets up the propulsive and faintly Bond-like groove of I'll Be Moving On. "That one gets me right where I live," says the guitarist. "It's soulful, has a vibe about it."
With Trower's trusty combination of Stratocaster and Marshall set to a throaty roar – matched by Schorr's sultry belt – The Distance and Peace Of Mind are two of the album's hardest rockers. "The first song is looking back at when you were younger and how far away that now seems at my great age," smiles the guitarist. "And Peace Of Mind is really about my time as a touring musician. Need For You is about being on the road, too."
As the album gathers pace, Joyful Sky kicks out against expectations with the soulful ode to self-empowerment on Change It, the dramatic guitar effects of the title track and The Circle Is Complete's seven-minute transition from a driving rocker to the kind of mournful extended outro solo at which Trower is untouchable. "That ending made the song more cinematic," says Schorr, "and because I see songs as little movies, for me, it really worked."
"The outro was an instrumental I already had," picks up Trower. "But it was in the same key, so I tried it at the end of The Circle Is Complete and it worked beautifully. I like playing on a longer track, particularly with the slow stuff. I started off with the moody, slow stuff in the '70s, so that's been a bit of a trademark of mine."
Trower's calling cards might be present but Joyful Sky is no throwback: take the frayed strut of penultimate track Flatter To Deceive, on which Schorr rages against the shallow end of popular culture circa 2023. "She latched onto the lyric straightaway," nods the guitarist. "That song is a commentary on the disease of celebrity today. Joyful Sky is a little bit political, too, the things I'm complaining about. But with the chorus, I wanted to say that we have all these problems in the world but you've still got to stay positive." For Trower, accepting a studio album is complete has always been a wrench ("My saying is, I like to keep on torturing it until it rings the bell in my head"). Yet the guitarist's energy kept Schorr and long-time drummer Chris Taggart firing as they chased down these tracks. "A lot of records are met with adversity, because artists sometimes don't agree with producers or record labels," says Schorr. "There's diplomacy. It's inevitable. But making Joyful Sky with Robin, there were no road blocks. His focus is so deep it inspires everybody around him. They were long sessions with a lot of concentration – you can become tired. But you look to Robin and he's on full power…"
A literal lifetime since he first stepped onto the British blues circuit as a cub gunslinger, that fabled Trower power shows no sign of burning out. In fact, the iconic guitarist's late-period acceleration is something to behold, sweeping up new fans alongside the hardcore who have followed his every move. "I think this record is more accessible than the stuff I've done over the last few years and I've got a feeling it'll reach more people," says Trower of Joyful Sky. "At my age, to still be doing it, and still turning out good stuff – you really appreciate what a blessing that is."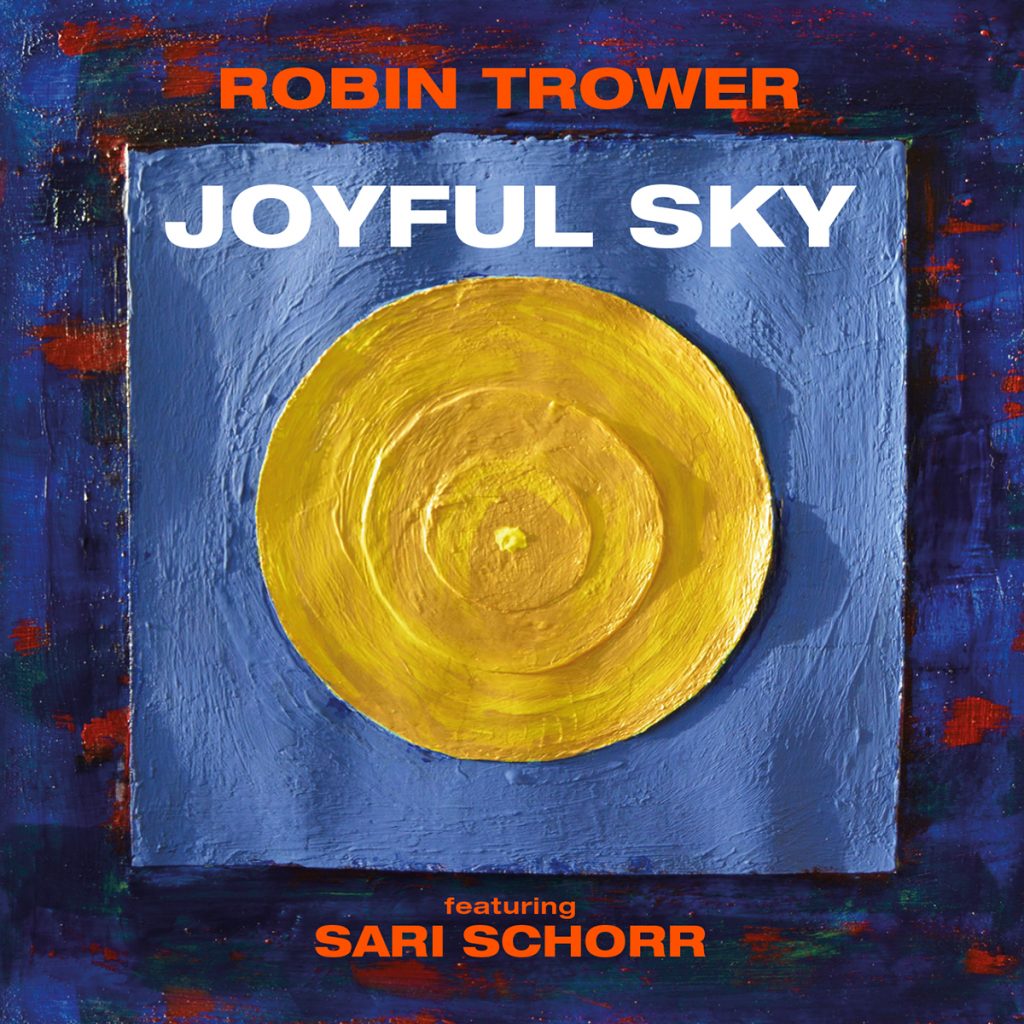 1. Burn
2. I'll Be Moving On
3. The Distance
4. Peace Of Mind
5. Change It
6. Joyful Sky
7. Need For You
8. The Circle Is Complete
9. Flatter To Decieve
10. I Will Always Be Your Shelter