Blues in Britain Cover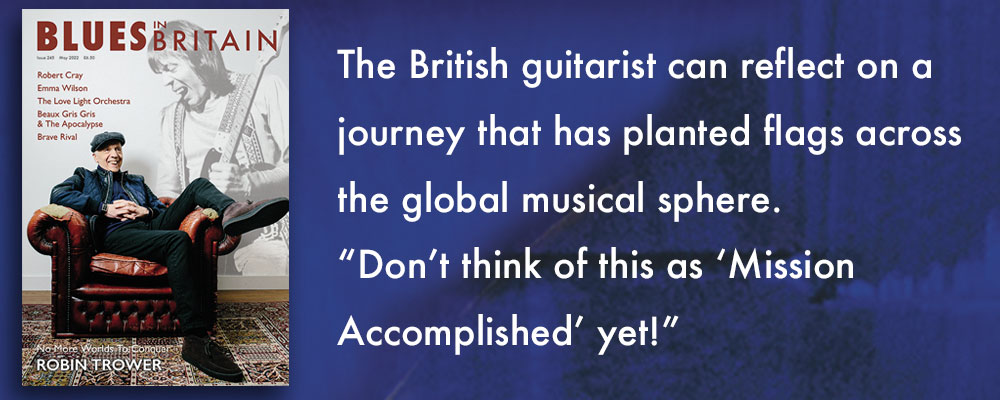 Robin features on the cover of Blues in Britain magazine with an interview with David Robinson. Buy a print copy here.

Been there, done it all. And as his latest album testifies, Robin Trower has No More Worlds To Conquer. At the age of 76, the British guitarist can reflect on a journey that has planted flags across the global musical sphere. A driving force behind Procol Harum, the solo career that followed defined Trower as one of the greatest blues rock guitar players of all time, and he's making fine music to this day. "Don't think of this as 'mission accomplished' yet," he warns David Robinson.